I wonder if any of you remember the gorgeous silk/tencil fiber that Sandy had dyed. There was just enough to make this richly colored skein and tada....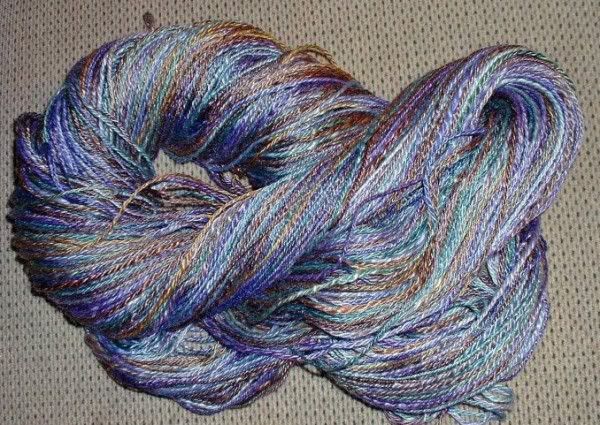 .... an experiment that evolved into a fire spitting snake "Boa-Belt". Using ribbon for the core of the (straw) woven belt and later adding knitted bands and strings. The actual colors are correct above but not near as dark as they appear below.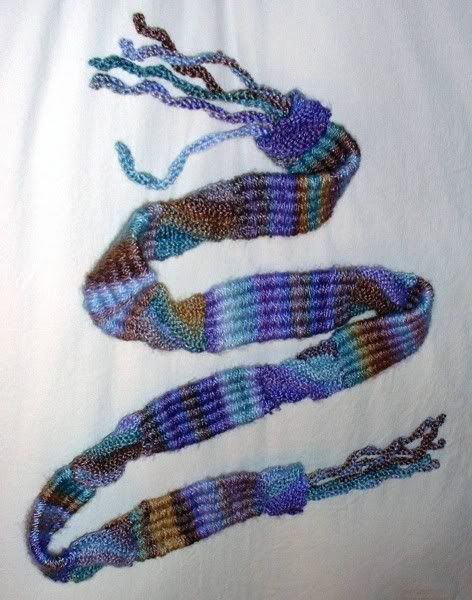 Now it's time for you to "strut your stuff".
Enquiring minds want to know and SEE